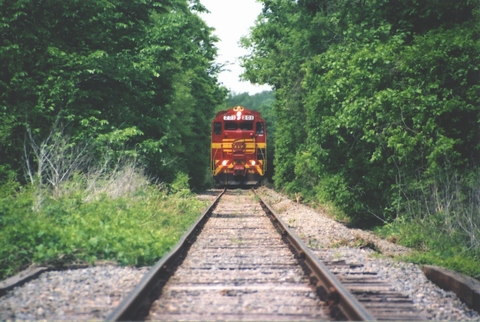 Blacklands #201, Tejas Excursion, April 17, 2004. Jason Lee Davis photo.

Congratulations to the NETEX operator,
Blacklands Railroad,
Railway Age magazine's
2011 Short Line Railroad of the Year!
NETEX, formed in 1995, is a Rural Rail District controlling 65.6 miles of operational railroad and a total railroad corridor of 88.8 miles in Northeast Texas between the Titus-Franklin County line and Wylie. This line was originally the "C-branch" mainline of the St. Louis Southwestern Railway. Operator of the line is the Blacklands Railroad.
rev. March 8, 2017